How do I configure my Ricoh camera to do multi bracketing?
We recommend using the multi-bracketing mode for the creation of 3D tour Pocket Websites. From our tests and observations, photographers using HDR multi-bracketing mode get better image quality with less (or no) post-production editing.
To assist you with our recommendation, we have developed a comprehensive set of instructions and features to properly work with HDR multi-bracketing.
It is important that you properly set the multi-bracketing mode to get great results. Failing to follow those instructions could lead to poor image quality.
Keep in mind that whatever the technique you decide to use to produce your 360 images, if you achieve great image quality, you know you will have a great 3D tour.
Ricoh Z1 Setting Menu
Find the settings icon in the Ricoh Theta App and click on it to access the camera settings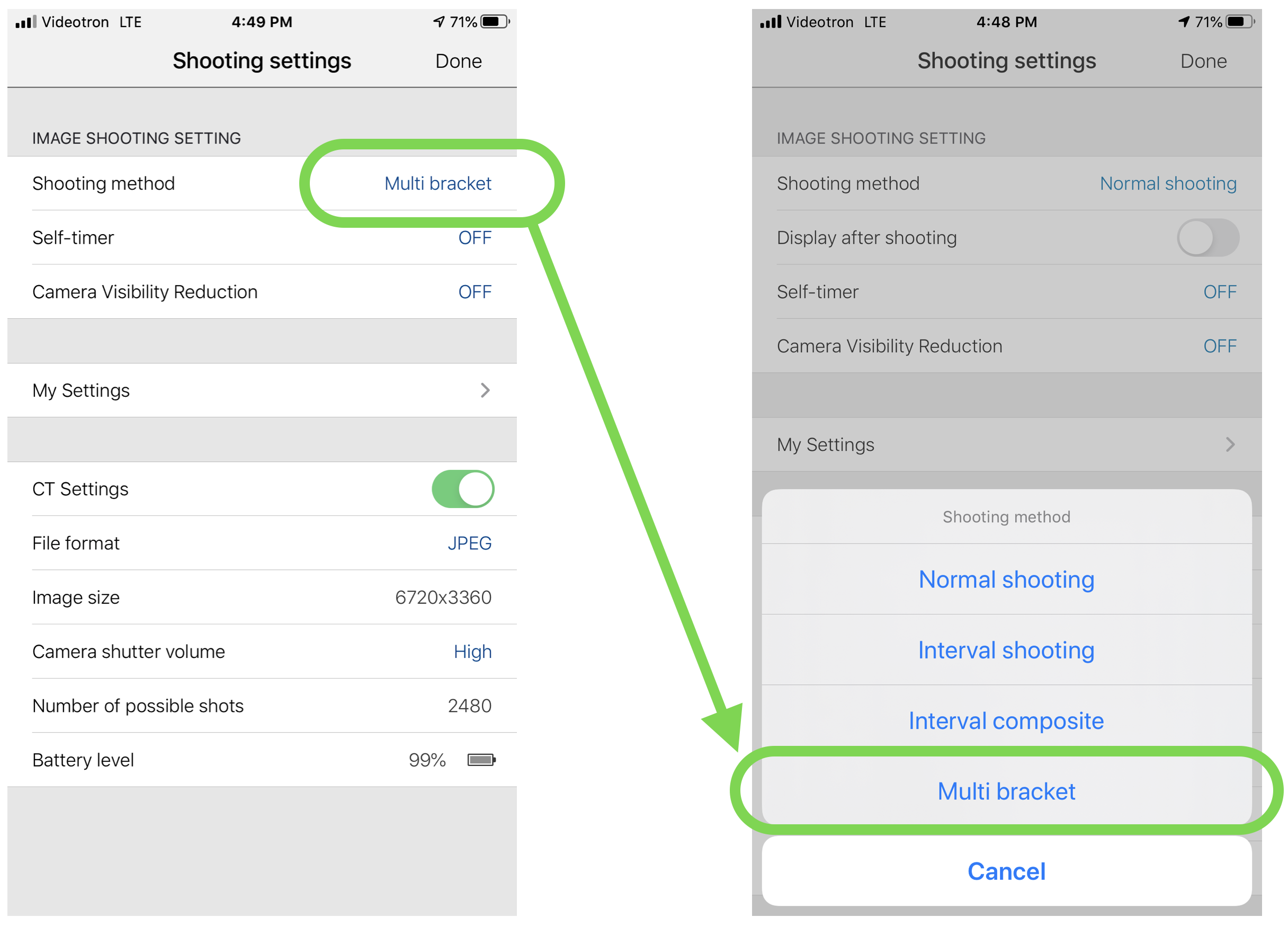 Z1 Multi Bracket Option
Click on Shooting Method and select Multi bracket option.
You will be storing a lots of images with multi-bracketing. To avoid busting your camera memory, select to only save the jpeg format. The RAW format cannot be used with our HDR fusion in the Tourbuzz platform.
Use ( + ) To Add An Exposure
You will need to add one exposure at the time. Use the + sign to add each additional exposure.